CAIRO, Ill. (HEARTLAND WEEKEND) - The Harold S. Jones Fine Arts Center in Cairo, Illinois will present a spring arts and crafts fair on Friday, May 26 and Saturday, May 27 beginning at noon each day.
Besides artwork and various crafts, the fair will also include food, apparel, jewelry, entertainment and fireworks. The fair will take place at 815 Commercial Ave.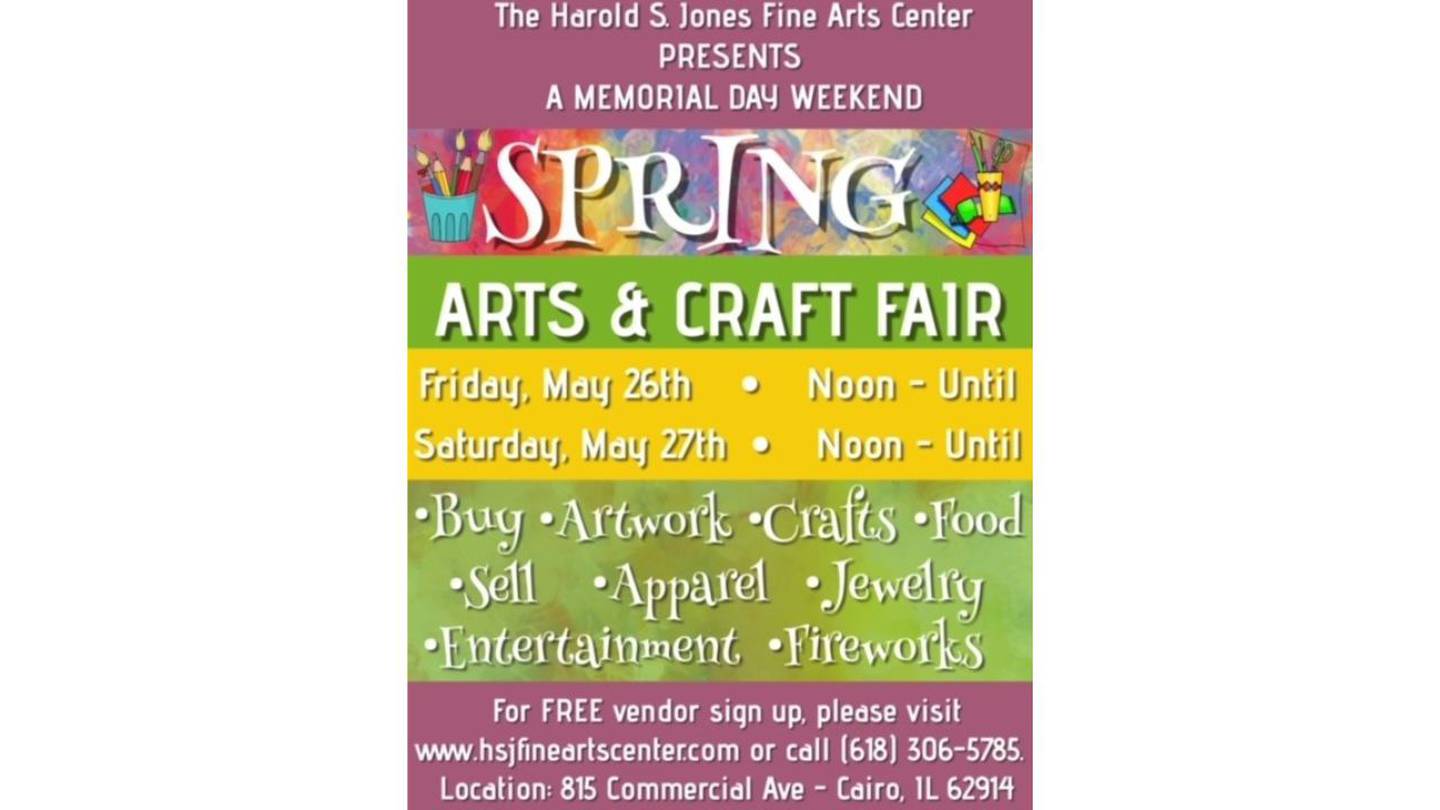 For free vendor sign-up, visit the fine arts center website or call (618) 306-5785.
Copyright 2023 KFVS. All rights reserved.